Still wondering how influencer marketing works? If you're an FMCG brand looking for a push that would take you to the next level of awareness with your customers, Instagram influencers are here to help!
From the growing pressure to have cheaper operating costs to manufacturing goods quickly, there's a lot of work to handle for FMCG brands. But throughout the past years, they faced one of their biggest challenges: the rise in consumer demands have changed the way products are sold and bought—this means that getting the attention of consumers is harder than before. With this, FMCGs must step up to keep the industry alive. Luckily, Instagram Influencer Marketing is becoming a trend!
Now more than ever, consumers are turning to Instagram to learn about how a product performs. With over 30% of consumers likely to buy an item recommended by a non-celebrity influencer, it just makes sense to invest on Influencer Marketing. Instagram KOLs help companies boost their ROI, and massive brands can attest to this. With Instagram's focus on visuals, it's indeed a wonderful platform for FMCG brands to acquire. So what are you waiting for?
Here's why you should leverage Instagram Influencer Marketing:
THE POWER OF VISUALS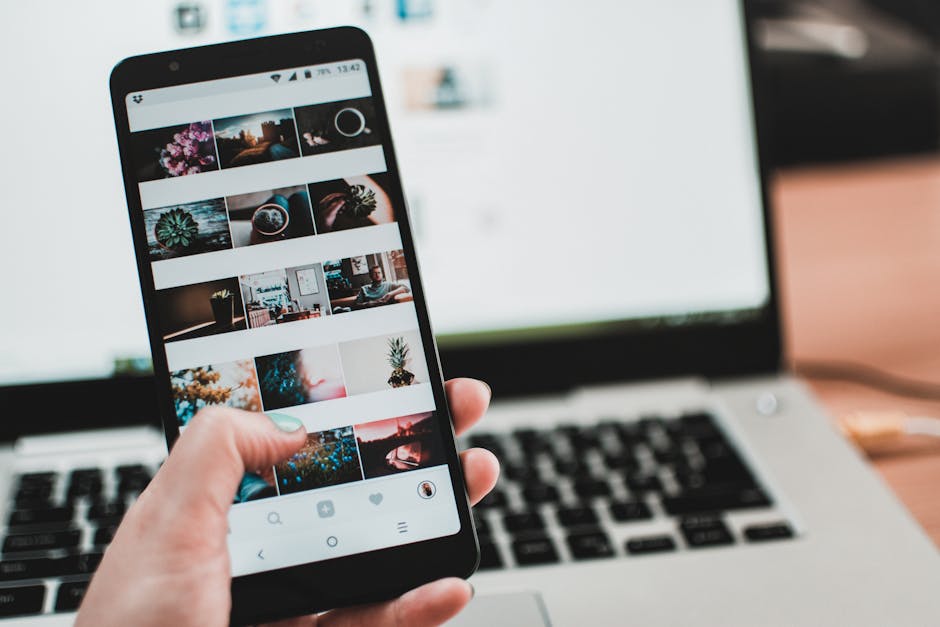 Okay, it may sound like we're already stating the obvious here. Of course, just like any other social media platform, Instagram allows its users to posts visuals. But unlike the others, which are heavily focused on texts and links, Instagram is exclusively for photo and video sharing. Consumers crave visually pleasing contents which is why majority of them are on Instagram—to get inspired by the influencers they relate to. For marketers in the FMCG, this is a wonderful opportunity to take. Instead of trying too hard to please your audience to buy your products with outdated traditional methods, you can use Instagram to create compelling contents that would resonate to your target audience.
Visuals give your business a chance to show company-culture and brand image. And Instagram influencers can put you into the spotlight, highlighting your products with their creative and authentic posts, and potentially drive sales.
THE POWER OF INSTAGRAM HASHTAGS
Did you know that using more hashtags in your Instagram posts can help generate around 442% more engagement? Yes! That's right. Hashtags are the most significant element of Instagram, and it's about time we stop underestimating it. If used right, it can reap a lot of benefits to your brand (eg. effectively reach your target audience).
However, majority of influencers have found out the negative side of using it. They discovered that the spam look of hashtags doesn't look impressive to most consumers. Because of this, they decided not to overload their posts with hashtags. They planned to hide them in the comment section, so they can still tag appropriate niches, trends & topics related to their posts.
In the FMCG industry, not a lot are using Instagram to market their brands. One of the ways people discover contents is through hashtags on Instagram, and using them could help put your brand into the pedestal. Example: For a retail chain like City'Super, a 'Mega Lifestyle Specialty Store' in Hong Kong, using a hashtag like #retailstore is a great way to get found by people looking for retail-related contents. To connect with local consumers, preferred hashtags would be #HKretail or #HKgoods. As you can see, it's all about word play, but it's still best to use hashtags that are commonly used in your industry to easily connect with your audience.
Influencers are knowledgeable enough in this matter. They know the right hashtags that would initiate conversations and encourage consumers to buy.
THE POWER OF KOLs: VISIBILITY, REACH AND NEW AUDIENCES
Instagram is composed of users looking for new contents from influencers. They use this platform as a way to make purchasing decisions, and influencers have the power to trigger those decisions. Once the influencer uploads an assigned content, your brand reach will automatically expand. Influencers have a wide vast of network which can influence your industry's target audience at large. They have the authority to persuade their followers to take action in the purchasing funnel.
Choosing the right KOLs is vital for your brand. Unfortunately, this step is what most FMCG companies struggle with. The good news is that there are a great number of influencers whose niches are inclined to consumer goods. These Instagram influencers can help you get discovered by their loyal followers, which could then turn into your customers. They also help in brand building. From the words of Alison Lewis, CMO of leading FMCG Johnson & Johnson's: "We want to build the most beloved and admired brand, so we have a heavy focus on brand building." This is something that FMCG brands should keep in mind.
Word-of-mouth marketing has never been more valuable. Don't worry about not getting seen as Instagram is a world of endless possibilities and influencers are always willing to give a helping hand!
CONCLUSION
Instagram is doing more than increasing engagement, it's also driving sales for brands. This is a good sign that more FMCG companies should get into Influencer Marketing. There are several ways to work with KOLs: you could either talk to them directly or work with an influencer marketing platform. For an FMCG brand looking to go in this path, launching your first influencer marketing campaign is no longer complicated!