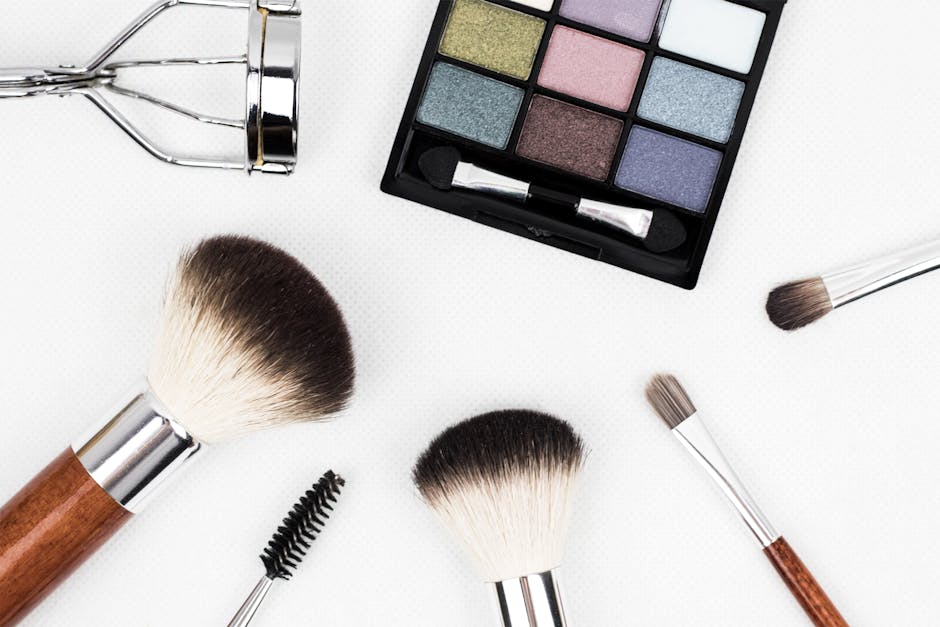 Beauty brands are seeing success in penetrating the world of Instagram through influencer marketing—how are key opinion leaders accompanying them in this thrilling venture?
You've probably seen it, heard about it, and might even be in the middle of flourishing campaigns yourself. Yes, we're talking about Influencer Marketing, one of the hottest trends orbiting the world of marketing! The main reason why influencer marketing is sprouting everywhere is because brands are seeing how effective and helpful it is. It's not just about creating brand awareness, throughout the years, brands have proven its power in generating sales
—the most important factor for all businesses
.
It shouldn't come off as a surprise that beauty brands have managed to succeed in Instagram Influencer Marketing. Take a look at some of their success stories:
Nivea
What: NIVEA #LoveYourLips Influencer Campaign –
Nivea is one of the world's biggest body care companies. For this campaign, the main goal was to convince the consumers to purchase their Limited Edition Essential Lip Balms.
How:
Nivea carefully selected mid to top tier Canadian beauty influencers that fit with the NIVEA brand DNA. In addition to that, they asked them to post on Instagram in a creative way using the hashtag #LoveYourLips.
Result:
Because of their robust strategy and the help of influencers, NIVEA was able to see record breaking results: NIVEA Canada's Instagram page gained 3,500 new followers with an average engagement rate of 11% for all posts (much higher than industry average of 2%) and also garnered 340,000 online impressions
—all of this happened in just a matter of 10 days, making it their most successfully executed influencer campaign to date.
Glossier
What: #ITGTopShelfie to #NoFilterJustGlossier
– If you don't know yet, Glossier literally started from the bottom as a beauty blog site before it became a beauty brand. Their only goal before was to gain readers, but they got more than what they expected.
Here's how—
How:
Glossier became what it is today because of hard work. When they decided to emphasize on photographs and interview personalities, the blog gained a reputation for being a destination of accessible beauty advice. They took advantage of Instagram by amplifying the #ITGTopShelfie hashtag. When Glossier was launched, they created organic hype by distributing products to influencers. The influencers then returned the favor through word-of-mouth.
Result:
The stars aligned for Glossier as their efforts created a snowball effect: I
nstagram is now flooded with Glossier related content: #glossier, #ITGTopShelfie, #nofilterjustglossier, #glossierpink
—
more exposure means more chances of generating leads and sales.
L'Oréal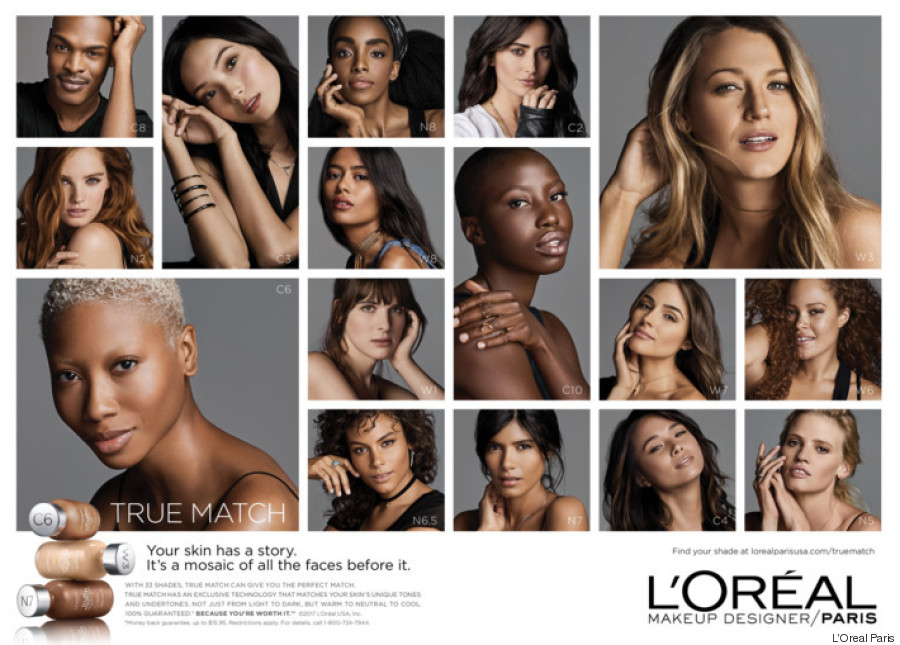 What: 'Your Skin, Your Story' Campaign
– L'Oréal  is one of the giants in the beauty industry. The goal of the campaign is to generate sales and awareness. They wanted to empower the audience to feel great within their own skin. 
How:
L'Oréal invited a total of 16 influencers from different colors and genders and tasked them to post on Instagram. The team of influencers included a transgender, a plus size model, hollywood star Blake Lively and a lot more. The theme is about L'Oréal's range of foundation shades.
Result:
Through the 34 Instagram posts they have generated, they were able to get a combined 557,000 engagements, 2.5m true reach (unique views), and 16.1m impressions, making it one of the most defining moments not just for the brand but for the history of influencer marketing as it truly raised awareness on inclusivity and diversity.
Estée Lauder
What: Estée Lauder's Market Research Launch –
The goal of the campaign was to raise brand awareness on their Instagram page
by using social influencers. Apart from that, they also want to gain insights to the current beauty industry on social media via an influencer survey. This is Estée Lauder's first time using influencers in a market research capacity.
How:
Simple.
A group of 60 influencers were showered 37 products from across Estée Lauder's brand portfolio and were given the creative freedom to post and talk about them on Instagram.
Result:
Because of that,
Estée Lauder was able to generate 120 pieces of content that attracted over 3.3m users with an overall engagement rate of 3.8 per cent.
MAC COSMETICS

What: MAC's Influencer 'Brand Identity' Campaign –
MAC Cosmetics is no stranger to influencer marketing.  In this campaign, MAC wanted to showcase more of their influencers relation to their products.
How:
MAC Cosmetics took the game to the next level by letting their beauty influencers have a say in the products they are going to release and promote. Yes, rather than a generic endorsement, MAC wanted their strategy to be more personal for the influencers
—they asked them to curate their own lipstick that will be part of MAC's new collection and promote it on Instagram! One of their recent collaborations was with Patrick Starr.
Result:
The tactics worked as they were able to get closer to the followers of their beauty influencers. MAC cosmetics was able to generate buzz and sales, making them a trend-setter in the beauty community!
What's In It For You?
As you can see, brands are doing their best efforts in investing on key opinion leaders. Working with influencers increases your branding strategy, authenticity, and they make your instagram marketing a lot easier.
---