As a spa owner, you're likely to take pride in the fact that your services are different from luxury spas. Of course, you offer a more personal and authentic experience for your customers. At the same time, your services are cheaper and affordable.
But that doesn't mean that you can't adapt and take inspiration from luxury spas. Time will come where your efforts will fall flat, and the only way to rise is to keep up with the trends.
You can improve your spa marketing strategy by making comparisons to the huge luxury spas within your area. See the tips below:
Put high importance on posting high-quality images
Images on your social media accounts do more than just paint a pretty picture. They set the "mood" and "feel" of your spa place, create wonderful experience for the customers, and
give your SEO a bump
. So this is a very crucial step to do.
Luxury spas has their own in-house photographer. If you have the budget, you can hire one too to capture the beauty of your spa. If you're on a tight budget, do it on your own. You may use your smartphone or you can buy a cheap but quality camera that can give justice to the look of your spa place.
The goal is to show people that your spa is more than just a "massage" place.
Welcome partnerships with brands to promote sustainability
This is another crucial step: majority of luxury spas have collaborations with different brands that promotes "sustainability" in the spa industry. This is also something that small spas can get into.
Customers are likely to patronize your business if you care about a certain cause or issue. In the spa world, it is important that you use non-toxic oils and ingredients in your spa services.
Pro-tip: go organic! You can partner with brands that are selling organic products in order for you to effectively be an eco-friendly spa.
Improve your sound system
It is important that you not just play good music in your spa, but also have a good sound system.
Luxury spas have good sound system that blocks all the noise from the reception area. This is what boutique spas should implement in their spa because it will definitely make the experience more delightful for the customers.
Music suggestions? There are a lot of royalty-free songs to download online. Just choose songs that are serene and calming.
Remember, your customers went to your spa to "relax" and not be annoyed by any unwanted noise.
Be tech-savvy and sign-up for third party apps!
In our previous
spa vlog
, we tackled the importance of being visible everywhere. In order to have enough exposure to be seen by your target customers, you must welcome the idea of acquiring new technology services.
Majority of luxury spas have mobile apps to update their customers and have them sign-up in case they like the latest promo. But of course, creating your own app will only take much of your time and budget.
So what's the best option for small spas? It is to
sign-up and partner with third party apps
!
Yes, throughout the years, more and more businesses are signing up on third party apps to get more customers. Aside from that, these apps also help promote your business, so this is a good deal for those who really want to get more foot traffic/online traffic.
Conclusion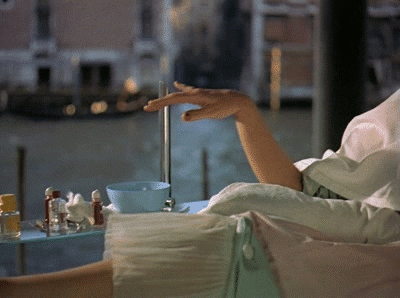 Scaling up a spa business can be hard as it requires considerable effort to succeed and meet the expectations of your clients. Learning from huge spa places is a good way to know if a certain strategy can work for you too. Improving your spa marketing strategy is all about experimenting, so don't be afraid to go overboard at times.